Kubernetes et Docker sur Azure et Windows : déployez n'importe quoi n'importe où
Les conteneurs sont la prochaine révolution alors n'attendez plus pour vous y mettre. Ils résoudront vos problématiques DevOps, de déploiement, de scale-up, scale-out et feront revenir votre ex admin. Certains affirment qu'ils font même repousser les cheveux.
Quelle que soit votre expérience préalable avec les conteneurs, venez voir comment et pourquoi déployer aussi bien du .NET Core que du Node.JS ou du PHP dans Azure comme AWS ou votre machine locale. Avec Kubernetes et Docker.
Language
French
Level
Level 100
Technologies

Kubernetes

Azure

Docker
Speaker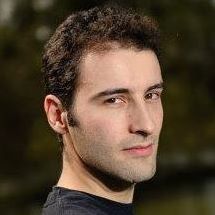 Arnaud Weil
Arnaud Weil is a born developer: when he was a kid he was controlling his electric train using an Atari ST and some self-made electronics, then as a teenager created and distributed worldwide one of the first Web browsers for some of the first pocket...